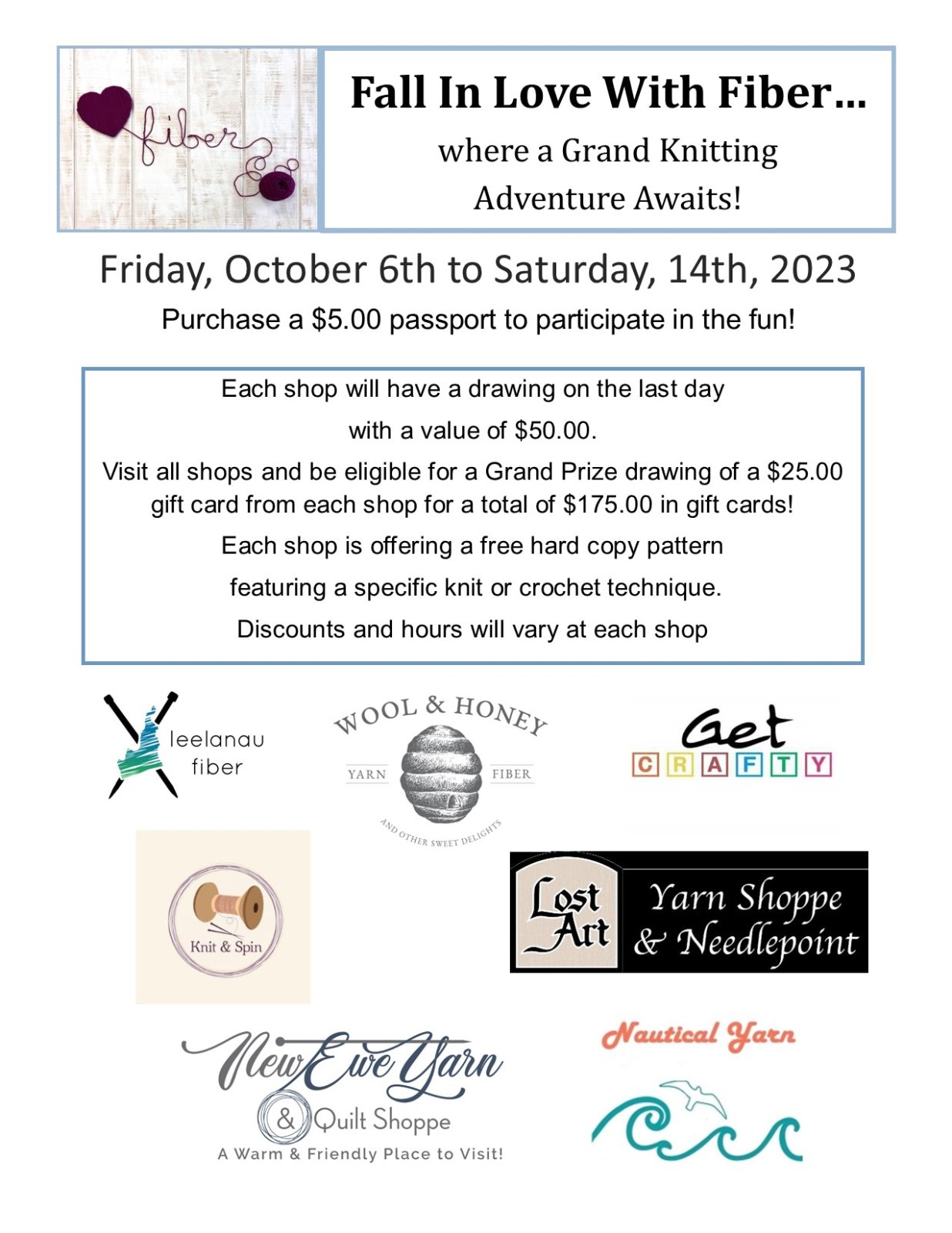 Friday, October 6th to Saturday, 14th, 2023
Purchase a $5.00 passport to participate in the fun!
Each shop will have a drawing on the last day
with a value of $50.00.
Visit all shops and be eligible for a Grand Prize drawing of a $25.00 gift card from each shop for a total of $175.00 in gift cards!
Each shop is offering a free hard copy pattern
featuring a specific knit or crochet technique.
Discounts and hours will vary at each shop


Fall In Love With Fiber…
where a Grand Knitting Adventure Awaits!