New Ewe News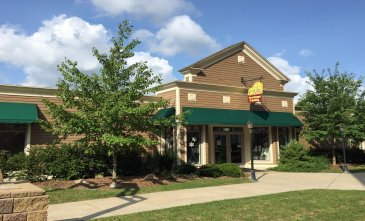 Super Special Quilt Kit Sale!
Got the winter blues?
We have awesome quilting kits ready for you
to put together!
The best part is we have special pricing on some of our kits!
Starting today, Friday, February 9th while supplies last!




First Blush Kit



Quilt size 97" x 97"
Kit Includes approximately 27 yards of Windham Fabric
First Blush...Block of the Month book which includes 61 pages of colored step by step block construction & tips.
Creative Grid Starburst 30* Triangle Ruler - for easy and precise triangles. Bonus Project: In The Park pattern. Compliments of the New Ewe.
Regular price $ 355.00
Quilt Kit Sale price $

249.99

...you save over $100.00!!!



Square Dance Quilting Kit



Quilt Size 70 1/2" x 86 1/2"
Little squares sashay around big squares in this fun, yet simple design.
Square Dance is perfect for a charm pack collection.
The kit includes three Moda Southern Exposure charm packs enough to make a twin size quilt, primitive muslin (light tan) as the background, binding fabric & the Square Dance pattern which includes crib, lap, twin & queen sizes.


Regular price $ 95.00


Quilt Kit Sale price $

67

.99

...you save over $27.00!!!



Farfalle Quilt Kit




Quilt Size 52"x 52"
Kit Includes:
(2) Just a Speck charm packs by Moda Fabrics
(2 1/4 yards) of Bella Solid - White Bleach
(5/8 yard) of Moda Grunge - color Pool for the binding
Farfalle Pattern by Villa Rosa Designs.

Start with precut 5-inch squares, add a bit of background, backing and binding fabrics, and you are on your way to making this quick and easy quilt.



Regular price $ 47.00


Quilt Kit Sale price $

36

.99

...you save over $10.00!!!


ADORNit Valentine Kit


We have only 1 ADORNit Valentine Kit left!


This kit is made up of 1-yard cuts of six different Valentine Fabrics in pretty shades of red and pink!




All included fabrics are 100% quilting cotton and are perfect for your Valentine projects. The kit includes a FREE Happy Hearts Pattern Book by ADORNit!



Regular price $ 61.50
Fabric Kit - Sale price $

47

.99

...you save over $13.00!!!

No time to stop by the store?
Shop online! We'll ship your items to you or
you can pick up at the New Ewe for free.
newewe.com