New Ewe News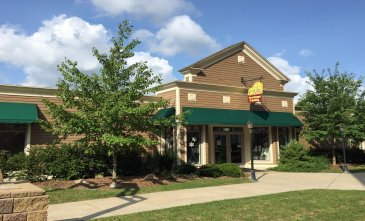 Thumpity Thump Thump look at Frosty go...



Hooray...Row by Row started today!
Join us for our "Frosty the Snowman " group project.
The New Ewe has teamed up with Pig Patch Farms Quilts - Custer, Pressing Matters - Holland, Quilted Memories - Montague - & Attic Window - Comstock Park.
to make this fun Frosty wall or door hanging.



Each store has designed a "Frosty" row ready to be assembled and stitched.
The New Ewe has a finishing kit as pictured above which includes the hanging mittens fabrics, buttons, & pattern...making a fun Frosty door/wall hanging!!!
Finished size 31 1/2" x 58 1/2".

Check out our Frosty table runner designed just for our long Michigan winter tables.


Special Bonus: the first two customers that bring in our table runner finished; will receive a special Frosty treat.


Upcoming Classes

Poncho Knit-a-long Continues...


Jane is welcoming any knitters who want to join in the fun!



Tuesday, July 3, 2018

2:00 - 4:00
Knit-a-long sessions will be on every other Tuesday during open knitting, from 2:00 p.m.- 4:00 p.m.
The first session Jane will help you select the pattern and yarn that is right for you and will get you started.
You must register for this first session and there will be a one time fee of $10.
All other sessions will be free, come as often as you would like!

Class Price $ 10.00
Includes 1 Session + 15% off discount on class materials & during class.

Spring Flower Table Runner
Friday, July 13, 2018
10:30 a.m.- 1:30 p.m.
Learn how to make this cheery floral table runner in this 3-hour class! The class will focus on completing the top of the runner and you may have homework to finish your project.
The finished runner is about 46" x 21".

Class Price $20.00
Includes 1 Session + 15% off discount on class materials & during class.
Class size is limited!
Please call the shop for more information and to reserve your spot!


231.652.5262



Quilt Basics 101 - 3 part Class

10:30-1:30
Saturday, June 30, 2018
Saturday, July 14, 2018

Saturday, July 21, 2018

This class will use the book "Start Quilting with Alex Anderson" to create a small sampler quilt top. As a first time quilter, you will learn how to use a ruler and rotary cutter to cut fabric into pieces to sew several basic quilt blocks- rail fence, nine-patch, nine-patch variation, square dance, log-cabin, friendship star and flying geese. You will make 25 six inch blocks that will then be sewn into rows to create the center of your quilt top. You will then learn how to add an inner and outer border to create a finished quilt top (the process of quilting and binding will be discussed but not completed during the class sessions). Some homework may be needed.
Basic sewing skills are required.
You need to be familiar with the operation of your sewing machine and be able to sew a straight line.



Class Price $55.00




Includes 3 Sessions + 15% off discount on class materials & during class.





Class size is limited! Please call the shop for more information and to reserve your spot!




231.652.5262