Open Sewing Spaces Available
Come and enjoy sewing with good company at the New Ewe!
"Open Sewing Group"
Thursday, August 23, 2018, at 10:00 a.m.
This group will be meeting every other Thursday.
Bring your sewing machine, supplies, and your UFO's
Our classroom has three ironing boards, irons, large cutting mat, and a small refrigerator to hold a lunch, drink. Plus complimentary coffee.
Pleases call the store for more information. 231-652-5262.


Seats still available:
"Jelly Roll Race" Quilt Workshop

Take a break from the complicated quilt patterns with this easy quilt that can be pieced in no time!
This "jelly roll race" quilt is a great project for those last minute gifts and finishes at the size of a small bed quilt or a large lap quilt.
A great beginner class and, with the use of a jelly roll, your fabrics are coordinated and ready to stitch!
Thursday, August 16, 2018, at 10:30-1:30 pm
Cost: $20.00 Includes 1 Session + 15% off discount on class materials & during class.


Brioche Knitting

Learn two-color Brioche, knit in the round to make a vertically striped, reversible project!
We will be offering a choice of projects, either a cowl or hat.
Simplest is a cowl in either of two lengths. Pattern supplied.


Next option, the Harlow, a Drea Renee knits hat pattern, adds left and right decreases to the learning mix. Pattern supplied.


The third option, the Vintage Prim hat pattern, also by Drea Renee knits (Andrea Mowry). This one adds the complexity of a cable look design. Pattern available on Ravelry.


Friday, August 17 & 24, 2018, at 3:00-5:00 pm
Cost: $20.00 Includes 2 Sessions + 15% off discount on class materials & during class.
This Brioche class is full but taking names for future dates.

Flower Table Runner
Monday, August 27, 2018


10:30 a.m.- 1:30 p.m.




Learn how to make this cheery floral table runner in this 3-hour class! The class will focus on completing the top of the runner and you may have homework to finish your project.
The finished runner is about 46" x 21".
Class Price $20.00
Includes 1 Session + 15% off discount on class materials & during class.
Class size is limited!
Please call the shop for more information and to reserve your spot! 231.652.5262

Poolside Tote

You'll love this generous size all-purpose tote! Finished Dimensions are 7.5" D x 14.5" wide across base, 14.5" tall, 23.5" tall including handles. With an exterior zipper pocket, exterior slip pocket (optional), key Loop and a bonus zipper pouch pattern-compliments from the New Ewe. This tote is not only ready for the poolside; it fits nicely in the car ready to hold goodies and activities for your next road trip or retreat!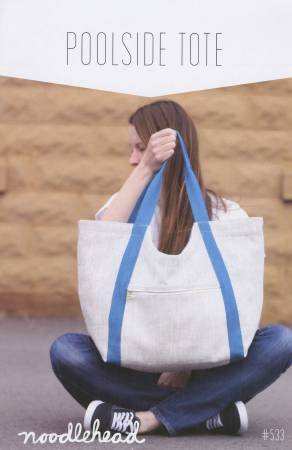 Wednesday, August 29, 2018, at 10:30-3:30 pm
Cost: $20.00 Includes 1 Session + 15% off discount on class materials & during class.
Sit & Knit/Crochet


Join our open knitting group; its a chance to relax, knit or crochet with friends, discuss knitting projects, share ideas and get inspired. No registration required.

Jane will be joining the group to help you with your knitting or crochet, project.
Enjoy the warm and friendly atmosphere while getting advice from the expert.