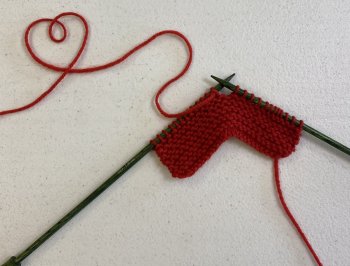 Let's bring back our passion & love of gift making.
As the summer winds down, take a minute to plan what gifts you want to make for your family and friends.
Each weekend of August the New Ewe will bring inspiration for gift making or new projects for yourself at special prices!

The offers are available in-store or online.


Home Sweet Holiday Quilted
Wall Hanging
Quilting Special 1


Perfect decoration to hang on a door.
This Kit includes
Home Sweet Holiday panel, pattern, borders & binding fabric.
Finished Size 29" x 50 1/2"approx.

Regular Price: $20.99
Sale Price: $17.50


Tabletastic! 3 Book
Quilting Special 2


Tabletastic! 3 is the third and final of a Trio of Table Runner and Topper book series by Doug Leko.
This edition is filled with great ideas for beautiful and easy Christmas table runners.

Regular Price: $24.99
Sale Price: $20.50

Renew Yarn by Berroco
Knitting Special 1

Renew by Berroco! A yarn so effortlessly elegant, so buttery soft, that we almost forgot it is eco-friendly too. We can't get enough of this beautiful, sophisticated yarn composed of recycled wool, cashmere, and nylon along with a sustainably produced form of viscose.
Regular Price: $12.25 a Skein
Sale Price: $10.50 a Skein
Here are a few inspirational patterns from Ravelry that would make lovely gifts.





EZ PZ Guage Ruler
Knitting Special 2



The EZ PZ Gauge Ruler from Crazy Cat Designs magnifies your stitches to make counting for gauge super, well, EZ PZ! The ruler is also marked with inch and half-inch sections to make your counting life even better. This ruler can measure up to 5 inches of your knit or crochet swatch.
Regular Price: $13.25
Sale Price: $10.99

To check out these great gift ideas and specials please click the link below:
Weekend Specials


Sale prices end Sunday Evening

The offers are available in-store or online.


Shipping or pickup is available
at www.NewEwe.com
(select in-store pickup at checkout).
We will call you when your order is ready!


If you have any questions or need help with purchasing your goodies
call us at the
New Ewe at 231-652-5262.

Knit, Quilt, & Create!


Join the FUN and follow us on
New Ewe Yarn & Quilt Shoppe
Store Hours
Monday-Saturday 10-4
Sunday Closed
Webstore 24 hrs.


wwwnewewe.com