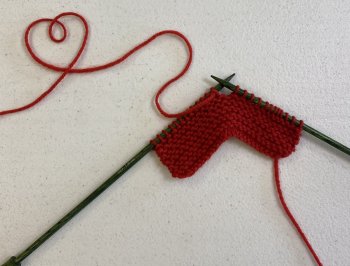 Let's bring back our passion & love of gift making.
Each weekend of August the New Ewe will bring inspiration for gift making or new projects for yourself at special prices!


Mable Quilt Kit




Mabel Quilt Kit is a beautiful quilt where you are able to make diamonds without paper piecing.
This kit includes the pattern, quilting fabric for the top & binding using the collection Love Note by Lella Boutique. Block size is 24" x 24" & finished size is 80" x 80"
Regular Price: $ 134.99
Sale Price: $104.99


Spot on Dot Magnifying Lens Set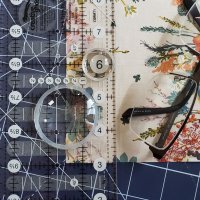 Cutting fabric accurately is the first step in creating quilts that lay flat, points that line-up, and pieces that fit just right. Spot on Dots allows you to see exactly where you've lined up your fabric on your ruler by giving you magnified visibility at the point that matters most. For precision-perfect accuracy, Spot on Dots is the perfect tool for you!

The small dot is 1" in diameter and the large dot is 2" in diameter. At the center, magnification is 3x.
Check out the Spot on Dots video on our website

Regular Price: $17.25
Sale Price: $14.99

Summer Sesame
by Berroco




Summer Sesame by Berroco is a worsted weight yarn that has bright, happy shades of color that ebb and flow to make knitted garments with lots of character. This cotton blend yarn is light to the touch, easy to work with, and self-striping.

Regular Price: $16.25
Sale Price: $12.99

Here are a few inspirational patterns from Ravelry that would make lovely gifts.




Ebony Wood Finishing Needles
by Lantern Moon





This smooth, large-eyed wool needle is the ideal tool for important finishing work. Made of Ebony, the liquid silk finish ensures that it will glide through the knit material without snagging or splitting the yarn.
The set includes three needles - US 1 - 3 (2.25, 2.75, 3.25mm).

Check out the Finishing Needles video on our website


Regular Price: $10.00
Sale Price: $8.50

These offers are available in-store or online from Friday, August 19 - Sunday, August 20. Shipping or pickup is available (select in-store pickup at checkout). We will call you when your order is ready!



We look forward to seeing the beautiful handmade gifts and creations you make. Make sure to bring them into the shop or tag us @neweweyarnandquilt on social media!


If you have any questions or need your items mailed you can call us at the New Ewe at 231-652-5262.


Join the FUN and follow us on
New Ewe Yarn & Quilt Shoppe
Store Hours
Monday-Saturday 10-4
Sunday Closed
Webstore 24 hrs.


wwwnewewe.com