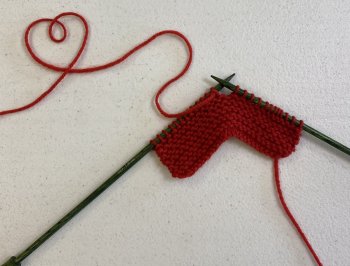 Let's bring back our passion & love of gift making.
As the summer winds down planning what gifts you want to make your loved ones is a great idea.
Each weekend of August the New Ewe will bring inspiration for gift making or new projects for yourself at special prices!

The offers are available in-store or online.


Yuletide Gathering Flannel - Layer Cake
Quilting Special 1




Yuletide Gatherings layer cake by Primitive Gathering for Moda Fabrics includes (42) 10" squares. Make the Christmas season warm & bright with this collection of colorful plaids & flannels. Comfy, cozy fabrics with solid prints in cream, red, blue, grey & black would make a great gift for someone you love!

Regular Price: $49.99
Sale Price: $39.99


Bobbin Boat
Quilting Special 2




Bobbin Boat by Dritz is compact enough to slip into the side pocket of a rolling sewing machine tote or throw into a small sewing basket, all while keeping bobbins neat & tidy. Securely holds ten class 15 bobbins. Made of plastic.
Size: 4 7/8" x 1"

Regular Price: $5.00
Sale Price: $3.99


Vintage Chunky by Berroco
Knitting Special 1


Vintage Chunky by Berroco is an everyday classic and a wonderful value! Vintage Chunky is a wonderfully soft and smooshy yarn that knits well into blankets & accessories that are so beautiful, as well as easy to take care of.



Regular Price: $9.25 a skein




Sale Price: $7.50 a skein



Here are a few inspirational patterns from Ravelry that would make lovely gifts.





Mindy Sleeve by Lantern Moon
Knitting Special 2




This special tool case with 5 narrow sleeves is perfect for storing a variety of fiber tools. A fabric flap at the top and a magnetic dot closure keep all contents in place. This will fit nicely in any of your knitting project bags.

Tools in picture not included
Regular Price: $13.25
Sale Price: $10.99


To check out these great gift ideas and specials please click the link below:
Weekend Specials

The offers are available in-store or online.

Shipping or pickup is available
at www.NewEwe.com
(select in-store pickup at checkout).
We will call you when your order is ready!


If you have any questions or need help with purchasing your goodies
call us at the
New Ewe at 231-652-5262.


Save the Dates
Jelly Hop - Shop Hop
September 15-17, 2022



Knit, Quilt, & Create!
Join the FUN and follow us on
New Ewe Yarn & Quilt Shoppe
Store Hours
Monday-Saturday 10-4
Sunday Closed
Webstore 24 hrs.


wwwnewewe.com