Stuff My Stockings...coming Soon!


November 28th-December 4th
Watch your email and social media for more information


Polka-Dot Scarf Class
Saturday, December 3rd
10:30-12:00

The Polka-Dot scarf is a cozy and stylish scarf that is easy and fun to make!
Join us for this exciting class and create your own beautiful scarf.
More class info at New Ewe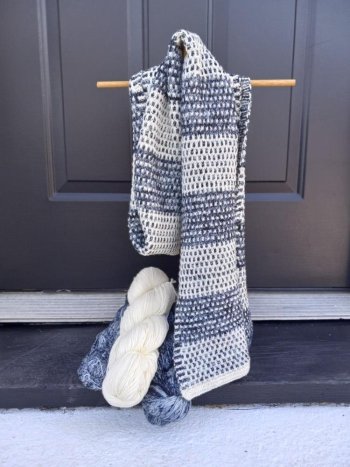 Drop off before - November 14-21.

This year again we are supporting Operation Christmas Child!
We are honored to be one of
Newaygo's pick-up boxes are to be filled and drop-off locations.



What is Operation Christmas Child?
The Samaritan's Purse project Operation Christmas Child collects shoebox gifts filled with fun toys, school supplies, and hygiene items—and delivers them to children in need around the world to demonstrate God's love in a tangible way.

How do I participate?
*Start with an average-size cardboard or plastic shoebox. If you want to wrap it, cover the box and lid separately.
Free preprinted boxes are available here at
the New Ewe.

Girl or Boy
*Decide whether you will pack a box for a girl or a boy, and the age category: is 2–4, 5–9, or 10–14.

Gift ideas
*Doll and or accessories such as doll clothes, doll blanket, doll /stuffed animal, Slumber Party Sleeping bag, small frisbee, marbles, jump ropes, and a small musical instrument (such as a harmonica or wooden recorder).
Foam or tennis balls, Slinky, Etch A Sketch, play cars/trucks/boats, Interactive toys that include push buttons, lights, noise (include extra batteries)
An outfit of clothing to wear, socks, underwear, hat/scarf/mittens, sunglasses, flip flops, jewelry, wristwatches, tote bags/purses, school supplies, hair accessories, combs, toothbrush, washcloths (knitted/crochet makes a great cloth), flashlight, nail clippers/files, stick deodorant, bar soap (package or in a container). Adhesive bandages (Colorful ones can help a child be more willing to wear a bandage. Do not include liquid antibiotic ointment.)
Just a few ideas...be creative! Handmade toys are always a hit!!!


Items to avoid:
*Candy; toothpaste; gum; used or damaged items; war-related items such as toy guns, knives, or military figures; chocolate or food; seeds; fruit rolls or other fruit snacks; drink mixes (powdered or liquid); liquids or lotions; medications or vitamins; breakable items such as snow globes or glass containers; aerosol cans.

Drop Off:
*Take your shoebox gift to the New Ewe during the National Collection Week, November 14-21.

*Donating $10 per box is critical to cover shipping and other project costs. For the easiest processing, you can give online, or give a check using the attached postage-paid envelope.
Samaritanspurse.org/occ

PRAY
*Most importantly, pray for the child who receives your gift. Include a personal note and photo to delight the heart of a child

Questions
*Contact New Ewe Yarn & Quilt Shoppe
231-652-5262
Many Blessings to All!!!

New Ewe Newsletter


Knit, Quilt, & Create!
Join the FUN and follow us on
New Ewe Yarn & Quilt Shoppe
Store Hours
Monday-Saturday 10-4
Sunday Closed
Webstore 24 hrs.


wwwnewewe.com